'Sometimes Food is more than Food' ~ John Beverly
Eating out is just not about the food served. It is about the wholesome experience. The ambience, location, spread and overall service play an important role too. We have therefore prepared a list of the top 10 restaurants in Mumbai that you must, must visit.
Bon appetit!
1) Smoke House Deli
Smoke House Deli is an all-day café and delicatessen. This award winning brand from under the Impresario umbrella,  serves everything from pancakes to noshes, pastas to burgers and desserts to cocktails. Their signature Smoke House delicacies will enhance your culinary journey. Friends, fantastic food and a warm buzz; you can find it all here. What's more is that every wall has a story to tell. Don't forget to explore these cozy walls when you are in Smoke House Deli.
Location: Phoenix Mills, Bandra Kurla Complex, Pali Hill
2) Salt Water Cafe
Salt Water Cafe is another exemplary culinary outfit from the Impresario group of restaurants. Serving the palate of Mumbai with a unique all-day dining experience and deli style cuisine tweaked with gourmet flourish. It creates a symphony of timeless European flavours to provide its guests with an overall taste that is difficult to forget. The food and drinks live up to the highest expectations as seen with its critically acclaimed predecessor Salt Water Grill. It stands two storeys tall and includes a casual seating area, an elegant bar and a romantic terrace. Your any occasion will find its place in Salt Water Cafe
Location: Bandra

3) Social Offline
Social is a space that blends the best of the office and the café. Combining work and play, it's an urban hangout designed to take you offline while still keeping you connected. Social is a collaborative workspace, a hub for artists and innovators. It also has board games to keep you entertained. Eat. Work. Play. Drink – Because that's what Social is all about. You will find comfort food with a Twist here.
Location: Colaba, Lower Parel
4) British Brewing Company
If a quick, delicious bite amid vibrant interiors is what you'd like at the end of hard day, British Brewing Company is where you should head to. With good food, quick service and warm ambience they are passionate people with a British twist. They serve the best of local and international beers, spirits and wines paired with freshly prepared simple unpretentious food sprinkled with a little bit of love.
Location: Thane, Goregaon
5) Le Cafe
Its warm bistro-like ambience is at once appealing and relaxing. Cast a glance around and you'll find framed art pieces spicing up the décor. It has a extensive menu of European specialties including the all-time favourite burger, wood fired pizza, delicious pasta, breads and cakes baked in-house and a heady range of alcohol and non-alcoholic beverages.
Location: Chembur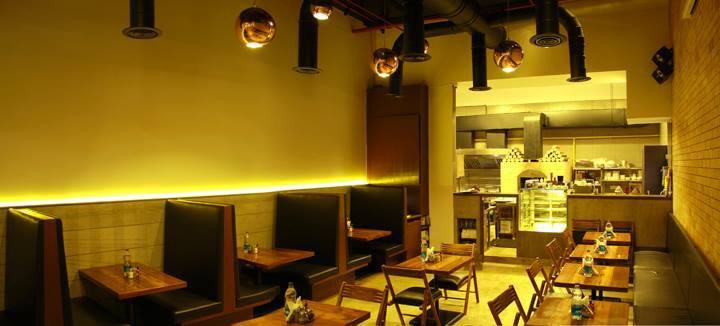 6) Doolally Taproom
"Sit down and take a deep breath". If you are a teetotaller, this is not for you. Pune's renowned Doolally started serving this city of Mumbai sometime back with Doolally Taproom in Mumbai.  The wait staff is well-versed with everything that is on offer and handles Bandra's hipsters as well as corporate suits with patience and tact. The music is a mix of classic pop, rock numbers and current chart-toppers. The 1300 sq ft space is packed with light wood furniture and a brick walled bar, and there are books and board games to keep you entertained. In a nutshell, a cozy little beer hub giving the city lessons on everything a rocking, swanky bar should be!
Location: Bandra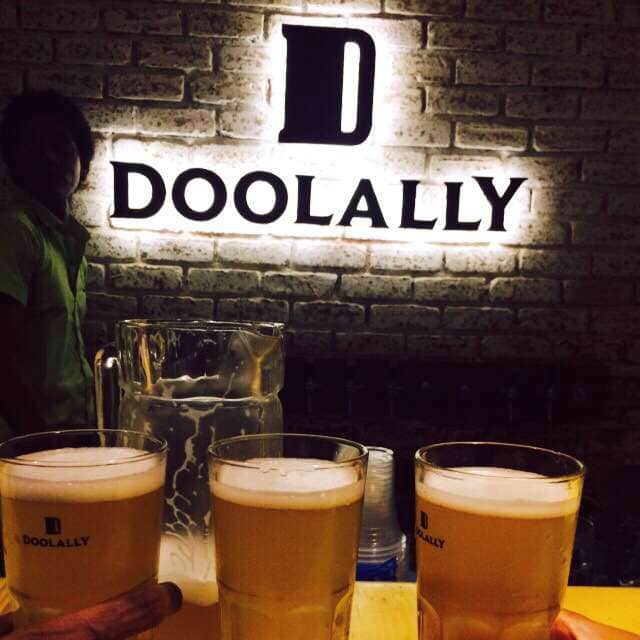 7) IBar
I Bar brings to the table an experience never heard of, seen, touched or tasted before. The lounge takes you to the next level of human & technological interaction by introducing the 1st ever touch responsive bar table, making its stand as the very 1st interactive lounge in INDIA. Taking pride in its hand-crafted fresh fruit cocktails and molecular mixology, I Bar also offers wide range mouth-watering appetizers along with its signature dips, delectable entrée and deserts. For those who are looking for a place where they can just let their hair down and forget about everything else, have the most unforgettable experiences time and again – I Bar is the place to be!
Location: Bandra Reclamation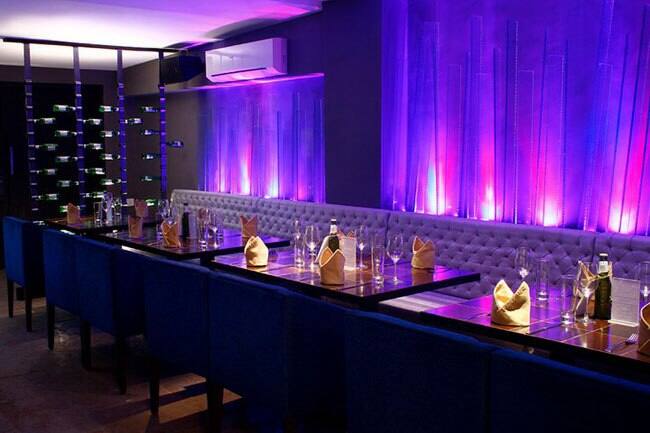 8) Mia Cucina
"Mia Cucina" which literally means My Kitchen, is an Italian Bistro offering a casual dining experience with fine quality food and excellent service. The place is ideal to hang out with friends, grab a quick bite or even catch up over a business meeting. Mia Cucina envelopes you with the aroma from Italy with a slight concoction of herbs, the unbeatable combination of sauces with vegetables or choice of meat cooked in a healthy way. The best way to dine at Mia Cucina is to feel at home, relaxed and content. The interiors have been done up using natural materials. Teak wood has been used for flooring, walls will have Italian stucco, an actual exposed brick wall and rustic brass light fittings will provide rustic Italian experience.
Location: Powai, Bandra
9) Destiny, Paradise by Tunga
Destiny Restaurant, at Tunga Paradise, Andheri (E) is a North Indian & International multi cuisine restaurant. The delightful food matches with an exotic ambience of Tunga Paradise. Most elegantly and aesthetically furnished. This is the place to be at if you are longing for multi-cuisine specialties which serves North Delicacies, Palatable Continental and Luscious Chinese recipes. This family dining restaurant, provides both buffet and a-la-carte dining service. Pamper the foodie in you & treat yourselves to a gourmet Multi Cuisine Experience here.
Location: Andheri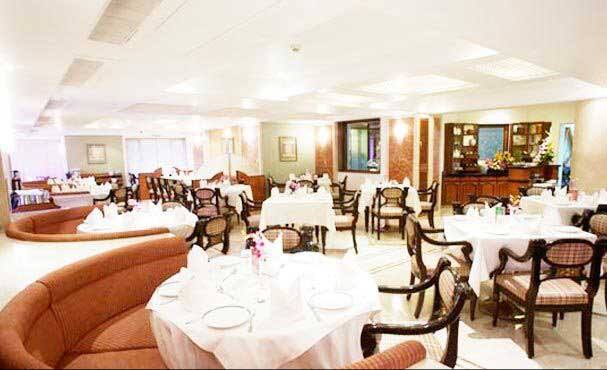 10) The Beer Cafe
The only café in India with a range of 50 different varieties of Beer from across 17 countries in the World.
Here, the most important four-letter word is neither love, nor life – It's beer. The light, cheery setting of The Beer Café will be the first thing you'll notice. You can drop in for an outing with friends, or maybe just enjoy a beer or two with your folks. Also, don't miss out on the delightful food menu.
Location: Bandra Kurla Complex, Thane
Wish to get rewarded when in these restaurants? Then pay your bill with Quikwallet. Here's why:
YOU GET:
– Rs.100 off on your first restaurant bill payment (valid till 20th September, 2015)
– Redeem Rs.500 worth Quikwallet credits
– 10% cashback everytime
So what are you waiting for? Download the app at http://bit.ly/Quikwallet and get going!
P.S.: The Rs.100 off & 10% cashback is not applicable in Social Offline on payment with Quikwallet.